Overview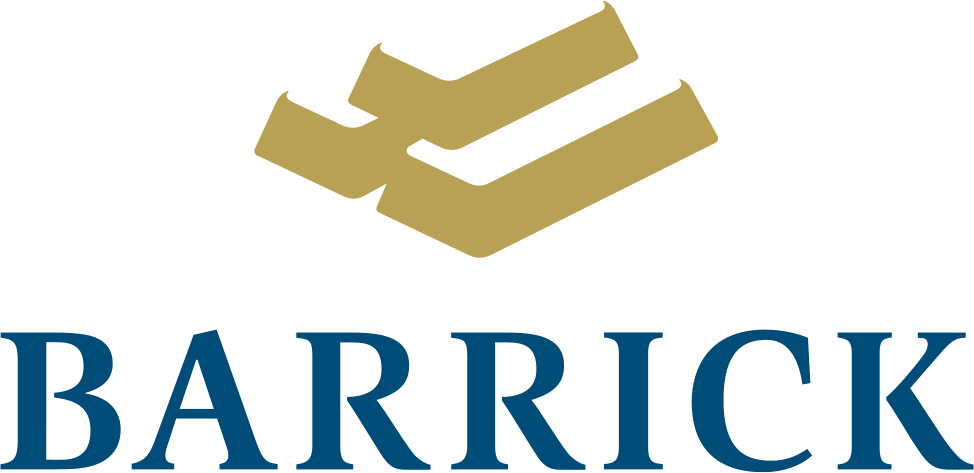 Título del trabajo: Pueblo Viejo – Tailing Storage Facility Construction Manager

Compañía: Barrick

Descripción de funciones: Job Description:
Tailing Storage Facility Construction Manager
Barrick is looking for a Tailing Storage Facility Construction Manager to join the Expansion Team. This role is responsible to direct the construction team of the new Tailing Storage Facility project (Naranjo TSF) at the Pueblo Viejo Mine. The Naranjo Dam will be among the top ten highest (and in one of the highest seismic hazard areas).
Responsibilities:
Direct the construction team of the Naranjo TSF. Leadership and team building experience.
Promotes job site safety and encourages safe work practices. Ensure compliance with safety.
Ensure compliance with quality assurance.
Promotes care for the environment.
Deliver de construction stages in const and schedule.
Cost management and implementation of projects to improve unit costs.
Develop constructability plan and strategies for Naranjo TSF as part of Project Execution Plan.
Integration of Construction Plan and Project Execution Plans with their subsidiary plans (Procurement, Contracting, Indirect and Commissioning).
Work with Project Controls in Project Master Schedule. Experience in project planning and Frond End Planning.
Work with Supply Chain in process of developing scopes of work, tenders, evaluations, and awards of construction contracts.
Expertise in project management tools and techniques. Application and optimization of technical engineering solutions to improve the construction works.
Look for potential contractors and perform prequalification processes.
Local contractors' development.
Provide input from construction to develop and maintain the project risk register.
Make strategic decisions based on project data with a projection towards its final elevation.
Manages and ensures that the team is complying with all procedures in place.
Overseeing the performance of the construction team.
Monitor the development plan of the construction team.
Maintain up-to-date reports and systems.
Drive the team to deliver expected results.
Qualifications:
Qualification civil engineer, project, and management fields.
10+ years' experience in construction and management of large-scale projects, including Tailing Storage Facilities.
Preferred:
LATAM experience.
Experience in Front End Planning.
Engineering/Geotechnical experience – TSF
Experience in CQA – CQC
.
Fluent in reading, writing & speaking in English language required.
Elementary reading, writing & spoken Spanish language preferred
Microsoft Office Advanced
What we can Offer You
A comprehensive compensation package including bonuses benefits, and stock purchase plans where applicable
Ability to make a difference and lasting impact
Work in a dynamic, collaborative, progressive, and high-performing team
An Opportunity to transform Traditional Mining into the future of Digital Mining
Opportunities to grow and learn with the industry colleagues are endless
Access to a variety of career opportunities across Barrick locations
Barrick is committed to creating a diverse environment and is proud to be an equal opportunity employer.
About Barrick
Barrick is the gold industry leader with a vision of wealth generation through responsible mining; wealth for our owners, our people, and the countries and communities with which we partner. Our objective is to maintain and grow industry-leading margins, driven by innovation and our digital transformation; managing our portfolio and allocating capital with discipline and rigor; and leveraging our distinctive partnership culture as a competitive advantage. We aim to cultivate a high-performance culture defined by the following principles: a deep commitment to partnership, consistent execution, operational excellence, disciplined capital allocation, and continual self-improvement. We are obsessed with talent, and seek out fresh perspectives and challenging ourselves to think differently as we transform Barrick into a leading 21st century company.
Thank you for your application, however, only those selected for an interview will be contacted.
If you are a PVDC employee, you must attach the internal application form signed by your area manager.
At Barrick Pueblo Viejo women's support in our processes is highly valuated, APPLY!
Barrick Pueblo Viejo provides and guarantees equal employment opportunities to all employees and applicants for employment and prohibits discrimination, harassment and acts of violence of any type without regard to race, color, religion, age, sex, national origin, disability status, genetics, sexual orientation, gender identity or expression, or any other characteristic, condition or status protected by Dominican laws.
About Us:
Our mission is to be the world's most valued gold and copper mining business. We are committed to partnering with our host countries and communities to transform their natural resources into tangible benefits and mutual prosperity.
With operating mines and projects in 18 countries, Barrick's highly diversified workforce is drawn almost entirely from our host nations and equipped with world-class skills. We set the gold standard in sustainability by embedding environmental, social and economic considerations into all of our business decisions.
The company's shares trade on the New York Stock Exchange under the symbol GOLD and on the Toronto Stock Exchange under the symbol ABX. Learn more at or .
About the Team:
At Barrick Pueblo Viejo, our most important asset is our people. We have more than 2,500 Dominicans who represent our values in their daily work. We promote a healthy, safe, and diverse work environment for our collaborators, providing opportunities for development and professional growth, contributing to their quality of life and that of their families. At Pueblo Viejo, we demonstrate that responsible and environmentally friendly mining is possible. We are committed to protecting the environment, the care of water sources, the remediation of historical environmental liabilities, and the continuous rehabilitation of green areas. We characterize by generating alliances with the communities surrounding our operation, promoting their sustainable development. We represent the most significant foreign investment in the history of the Dominican Republic, and we are the company that contributes the most taxes to the country. For this and more, Barrick Pueblo Viejo is a place of value. Learn more at:

Ubicación: Cotuí, Sánchez Ramírez

Fecha del trabajo: Sat, 18 Nov 2023 06:39:07 GMT