Overview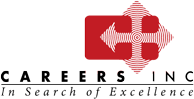 Título del trabajo: Senior Structural Engineer

Compañía: Careers Inc.

Descripción de funciones: Description
Responsibilities:
Obtains and reviews existing information including some field work and site investigations.
Conducts field inspections, and condition assessments, and prepares reports.
Originates technical calculations that advance the design of the project.
Prepares design calculations for structural elements including retaining walls, foundations, structural steel, and concrete members.
Prepare sketches using AutoCAD and Revit.
Assists in the preparation of technical reports and project specifications.
Prepares engineering-related calculations and develops drawings.
Assists in the development of various plans.
Requirements

BS, Civil or Architectural Engineering, with a focus on Structural Engineering or a related field, is required.
10+ years of experience with the Structural analysis & and design of medium-sized projects.
Engineer License (PE) is highly preferred.
Previous work experience at an engineering firm involved in the design and construction of projects with an emphasis on structural engineering.
Proficient in Microsoft Office suite.
Excellent oral, written skills, and communication skills.
Customer satisfaction oriented.
Knowledge of reinforced concrete and structural steel design.
Understanding of soil foundation behavior and lateral soil pressures.
Understanding of dynamics and wind/earthquake design of structures.
Knowledge & and use of CADD, AutoCAD, and MicroStation
Careers Inc. job postings are legally privileged and may not be copied, reproduced, displayed, modified, transmitted, used for misrepresentation, and/or distributed through any website, social media, network, database, platform, or related. Failure to comply will result in legal action.

Ubicación: Puerto Rico

Fecha del trabajo: Fri, 03 Nov 2023 00:45:12 GMT