Overview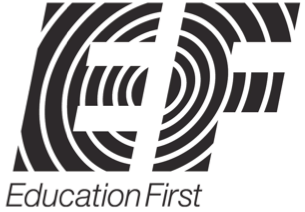 Título del trabajo: Systems Administrator

Compañía: EF Education First

Descripción de funciones: Description
Position at EF Educational Tours
With one shared mission of opening the world through education, EF is a multicultural and multilingual community of team members working across 55 countries all around the world. Bring your talents, your perspective, and your ambition. In return, we offer a vibrant, dynamic working environment, and a fulfilling international career.
EF Educational Tours makes it possible for thousands of North American students every year to see the world and discover new cultures through our professionally guided tours.
Our Panama City office is a dynamic and multi-national LATAM Hub of Operations, Procurement and Support teams.
We are now looking for a Systems Administrator to join our cross-functional IT team working to maintain and configure reliable operations of our systems and AWS cloud infrastructure.
WHAT YOU WILL DO
· EC2 management:
· Server administration, software deploys/upgrades, volume snapshots, expansions & recovery procedures, driver updates, security groups, roles/policies.
· Active Directory management – user, group, password management, and domain policy objects.
· Regularly apply Windows and Linux OS security updates/hotfixes.
· DNS management (internal/external), CloudFlare, R53, AD DNS.
· TLS/SSL certificate management
· General troubleshooting of VPN, networking, connectivity, resource issues, etc.
· Help support and troubleshoot with others in Tours Engineering, when needed.
· Monitoring, plugins, AV management
WHO YOU ARE
· 3+ years of work experience in IT
· Experience working with RabbitMQ
· AWS experience with EC2, S3, ACM, VPC, R53, & Load Balancing.
· Experience with Terraform, Github, PowerShell, Bash, and IIS is a plus but not required
· Configuration management experience, i.e., SSM , Salt or other.
· Expertise in creating, analyzing, and repairing large-scale distributed systems
· Creating volumes, assigning to servers and remote replication
· Fluency in English
WHY YOU WILL LOVE WORKING WITH US
People at EF make things happen. We encourage you to take full ownership of your work, regardless of your level or experience. EF team members often say we operate like the world's largest startup because this boundless entrepreneurial spirit is built into our organization's DNA.
We also offer among other benefits:
· Flexible Hybrid Work model
· STEP (Staff Travel Experiential Program) As we want our teams to know our product and customer, we offer the opportunity to all our permanent staff to travel yearly on one of our global tours.
ABOUT US
If you ask anyone at EF what they like most about their work, you will usually hear the same answer: the people. Visit any of our offices or schools, and you'll find the same welcoming, energizing, and fun atmosphere – because our people are the heart of everything we do. We support one another, cheer each other on when we win, and learn together when we fail.
Since 1965, we have helped millions of people see new places, experience new cultures, and learn new things about the world and about themselves. Our culturally immersive education programs-focused on language, travel, cultural exchange, and academics-turn dreams into international opportunities.
When you join EF, you join a multicultural and diverse community working across more than 600 schools and offices in 50 countries, all with one shared mission of opening the world through education. Whoever you are, whatever you are passionate about-we welcome you and want you to bring that to work every day. EF is proud to be an equal opportunity employer and we are committed to inclusion and belonging across race, ethnicity, gender, age, religion, caste, parental status, identity, experience and everything else that makes you unique.
Founded in Sweden in 1965, EF has schools and offices around the world, including hubs in Boston, London, Mexico City, São Paulo, Shanghai, Stockholm, Zürich, and more. Learn more at https://www.ef.com.

Ubicación: Ciudad de Panamá

Fecha del trabajo: Sun, 29 Oct 2023 22:16:18 GMT